Sunday, December 18, 2022
Santa is led by Rudolph's Red VW bug!
With Stops At: 
• St. Joseph's Drive up mass & St. Joseph Church exits
• Story Point Senior Living
• Liberty Restaurant
• Towne Square Restaurant
• Finishing at the Cook Park Sleigh!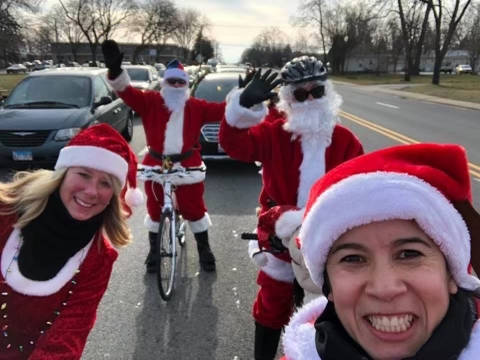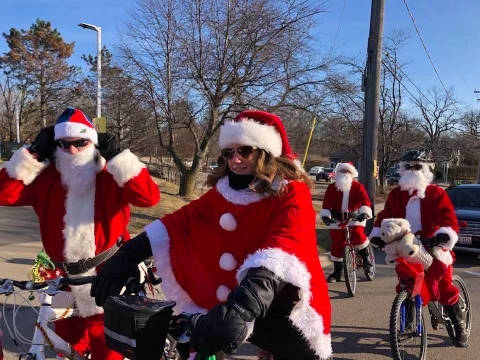 See Santa's route and live tracker below and please let your neighbors along the route know he's on his way! 
Check back here tracking link will go live during the ride.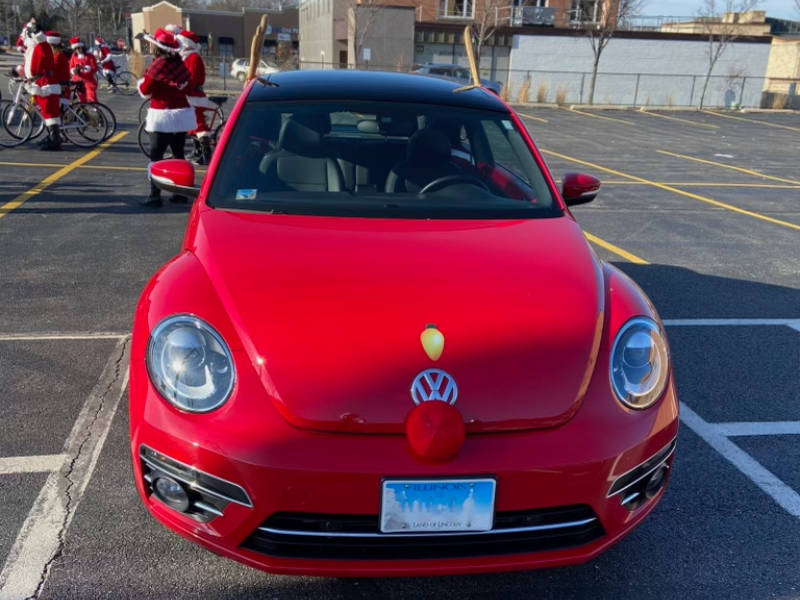 11:10am Launch: East on Church St. from 2nd/N 1st Ave
Right- 2nd street
Right- Broadway
Left – Park Place
Right- Hurlburt Ct.
Santa rides by Drive-up Mass at Approximately 11:20am
Santa at St. Joe's Church exits approximately 11:40am
Approximately 11:55am West on Hurlburt
Right- Milwaukee Ave
Right- School Street
Left- Newberry Ave
Left-Milwaukee Ave 
Left- Sunnyside
Right- 7th street
Right- Meadow Lane
Left – Second Street
Left – Lincoln Ave
Right – 7th Ave
Left – Valley Park
Right – Paul Revere
Left – Liberty Bell
Right – Golf Ave
Left – 4th Ave
Right -Red Top
Left – Pimlico Court
Left – Red Top
Left – Milwaukee Ave
Left – Artaius Parkway
Right Into Story Point Senior Living – Xmas carols 
Left – Artaius Parkway
Right – Milwaukee Ave.
Left into Liberty Restaurant
Left on Milwaukee
Stop into Towne Square Restaurant
Pictures around Cook Park Sleigh!